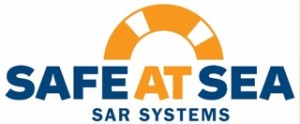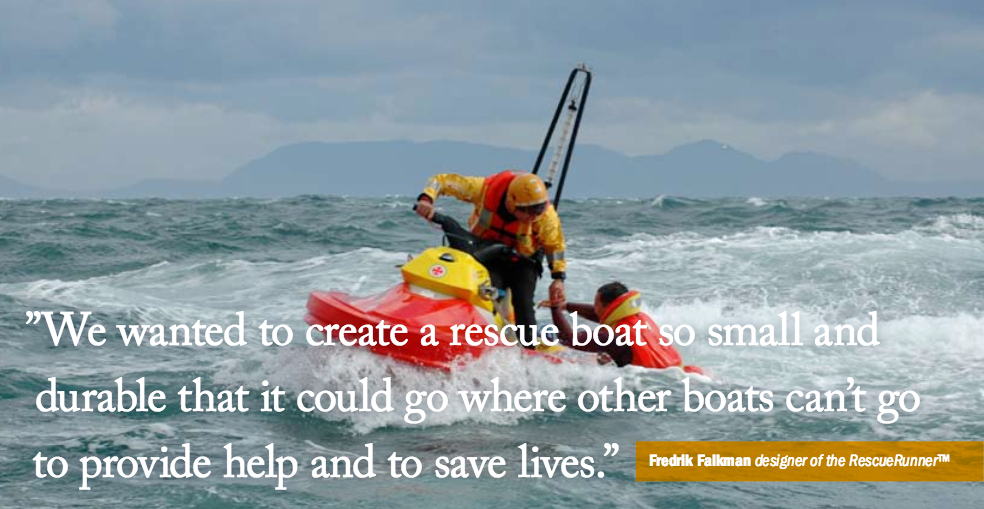 Boat type:         :RescueRunner
Boat material    :GRP and polyethelene
Fuel type           :Petrol
Engine(s)           :4-stroke Yamaha
Top Speed         :40 kn
Drive lines         :Water jet
LOA                   :3,6m
BOA                  :1,5m
Dry Weight      :>400 kg
Capacity PAX   : 2
Rescuerunner is a rescue boat specially developed by experienced sea rescue operators to effectively rescue distressed people out of the water in the most difficult of conditions both closer to coastal areas and offshore. One or two sea rescue operators can quickly and easily take people on board out of the water, regardless if they are unconscious or conscious.
Unlike larger lifeboats Rescuerunner can reach people and boats in hard to reach places and surge-sensitive areas. It can easily assist and save from grounding problems, in the surf, among rocks, reefs and cliffs. Whatever the weather, Rescuerunner can board large and small boats to assist or transport people. Since it can be beached on rocks it enables getting injured ashore with ease.
The Rescuerunner can be trailed and launched from beaches and high quays. It can also be transported and launched by helicopter to efficiently gather people in the water to rafts or larger rescue boats. For relief efforts in flood or other disaster areas the Rescuerunner can be flown in (for example with C130 Hercules transport aircraft)
POC: Erik Rudelius
+46763389116
erik@safeatsea.se
https://www.safeatsea.se